This post (probably) contains affiliate links, including Amazon Associates links, and I may receive a small commission if you make a purchase after clicking through one. This is at no extra cost to you and allows the site to keep running! Thanks for understanding.
We were going to Siargao island, the Philippines, home of Cloud Nine – one of the most amazing surf spots on the planet. Of course, as usual, I had these wonderful visions of myself channeling Kate Bosworth from Blue Crush and completely owning the waves. OK, so turns out I'm definitely not a natural born surfer, but surfing in Siargao was still incredibly fun. Here's everything you need to know about surf lessons in Siargao, where to surf in Siargao and more. 
Surfing in Siargao – Everything You Need to Know
Surf Lessons in Siargao
If it's your first time surfing then you definitely need to get lessons. There are plenty of great surf schools in Siargao for you to choose from. When I was in Siargao I stayed at Kermit, so that's who I organised my surf lessons through. But there are a variety of options available.
Pretty much every local on the island will be willing to give you a surf lesson if you ask, but obviously the resorts and surf schools work with the best and the certified ones. Here are some of the best places to stay and surf on Siargao island.
Where to Stay and Get Surf Lessons in Siargao
All of the below resorts are in or close to the main town of General Luna. 
Kermit – I stayed here during my time on Siargao island. It's a chilled, laidback surf camp with a great atmsophere and even better food. I highly recommend a stay here during your surf trip to the island. The owners and staff are super friendly and will take great care of you. They have fantastic instructors that you'll get to know well during your stay and offer group outings to some of the further out surf spots. 
Pesangan – Just around the corner from Kermit this is a lovely and budget-friendly option. The little villas are great and have their own patio out front with a hammock. I stayed here for a couple of nights too when I got stuck on the island due to a tropical storm and Kermit had no availability. I remember the breakfast being absolutely delicious and involving mangoes and pancakes. Rooms have air conditioning. They can easily organise surf lessons for you if necessary or you can call around to Kermit and they'll hook you up with board rental.
Viento Del Mar –  This is a surf, kite surf and yoga resort. They have bright, modern rooms and suites with great facilities. They offer great surf package holiday deals including surf lessons, accommodation, transfers and breakfast. They're definitely a reasonably priced resort with a nice social atmosphere; they have a party most Fridays. 
Buddha's Surf Resort – Buddha's is located between General Luna and Cloud Nine so if you're planning on surfing Cloud Nine a lot then this is the perfect spot to stay. Their in-house restaurant specialises in Thai food. They can organise all your surf lessons, island hopping tours and more. Room rates include breakfast and all rooms have A/C, TV and balconies. They offer great value surf packages which include transfers, island day trips, surf lessons, accommodation and more. Otherwise you can book private lessons by the hour.
You can find more accommodation options in General Luna  – HERE.
 How Much is a Surf Lesson in Siargao
A one on one surf lesson organised through one of the surf schools start from around 500PHP – 900PHP for an hour including board hire. You can also hire a surf board if you don't need lessons from around 350PHP for the day. Fat Lips Surf Shop is a popular spot for hire and topping up all the surf essentials like wax etc.
Otherwise board hire and lessons are included if you book a surf package with your resort/accommodation. Depending on how many lessons you plan on doing a day, the package could work out cheaper and the resort always know the best instructors. 
Where to Surf in Siargao
There are obviously plenty of places to surf in Siargao, more than I can list in this article, but I'll cover the main spots. Some of these are reef spots and some are easily accessible shore breaks. To get to some of the further afield surf spots you will need to organise a trip via your surf school or you can hire a local "Bangka/Banca" boat yourself for relatively cheap. So let's go through where to surf in Siargao, from beginner to pro. 
Beginner Surf Spots in Siargao
Most people, including myself, learn to surf in Siargao at Jacking Horse, just left of the legendary Cloud Nine Boarwalk/Pier. It's a small break, perfect for beginners and intermediates. Sometimes it can roll out closer to shore into what they call Little Pony, which is fantastic for long boarders.
Guiunan (G1), is around 15 minutes away from General Luna and can be the perfect spot for beginners, though it does barrel a few days per year, as the waves are mostly waist – shoulder high. It's good to surf no matter the time of year, unlike most of the other surf spots on the island.
Intermediate Surf Spots in Siargao
Quiksilver is a reef break just to the right of Cloud Nine. It's pretty popular so expect some crowds. I'd say it for confident intermediates to advanced really. It's pretty fast and heavy. Cemetery sounds scary, but don't let the name put you off. It's named because the it is located near the General Luna cemetery. It's great for intermediates and not crowded. You need to walk/paddle out there and it takes about 15 mins. It's best to wear reef shoes or booties. 
Dako Island is often called a beginner to intermediate wave but I don't agree with that at all. I nearly drowned as a beginner there, I was 100% out of my depth. But if you're an "improver" to intermediate then it's the one for you. You have to get a local boat out to the island. Often it's included in one of the island hopping trips. The wave can take you quite far and it's a long paddle back to the break, so make sure you're a strong paddler. 
Pro Surf Spots in Siargao
Cloud Nine is Siargao's legendary surf spot. It is an incredibly powerful wave so make sure you're a confident surfer. If you're looking for barrels, you'll certainly find them here. Even if you can't surf here, it's worth going to watch the locals. Stimpy's this beautiful spot if perfect if you love a left. If you ride a shortboard then you'll love it.  You need to get a boat out to it but it's worth it. 
Rock Island is another surf spot you'll need to get a boat to. It's not far from Stimpy's and pretty similar, however, it's right instead of left. It's got a pretty stunning backdrop so if you're looking for some action shots this is the place. It can have a steep drop and it moves very fast. 
Tuason is best at high tide as it breaks over a shallow reef. It's not too far from Cloud Nine. This is a firm favourite with visiting surfers in Siargao due to the left hand barrels.  Pacifico is a bit wild, perfect for confident, skilled waves. Double overheard left-handed barrels are the order of the day. It's rarely crowded because it's on the North side of the island away from General Luna. 
Things to do in Siargao if You Don't Surf
OK, so not everyone comes to Siargao to surf.  The island has a lot more to offer than waves. Here are some of my favourite tourist attractions in Siargao.
Siargao island hopping tour – If you fancy a lazy day full of sea and sun then this is the tour for you. This can be organised through your resort. Normally it included a stop at Naked Island, Turtle Island, Daku and Guyam. Naked Island is a beautiful, tiny sand bar. Make sure you wear plenty of sun screen because there isn't even a tree for shade. Normally lunch is included in this tour. We had ours in a little beach hut on Daku.  The tour normally takes about 6 hours and costs around 1000PHP/person. 
Magpupungko Rock Pools –  I loved this trip. The rock pools are so beautiful and the water is so clear. I recommend reef shoes or booties because the rocks are quick jagged and slippery. Definitely bring an underwater camera because it's a fantastic photo opp. We even saw locals spear fishing in the pools. Tours normally include snorkel gear, snacks, drinks and entrance fees. The pools are around an hour away from General Luna and tours cost around 1000PHP/person. 
Sugba Lagoon – This is one of the most stunning day trips you can do during your stay on Siargao island. It takes about 90 mins to get there through mangroves. Once you get there it's a stunning lagoon where you can SUP and snorkel with stingless jellyfish. There's a wooden house/shack thing with hammocks and a place for lunch and snacks. Again, bring a camera/underwater camera; it's an incredibly photogenic place. The tour lasts aorund 8 hours and costs from 2200PHP/person.
Drunken Carabao Tour – This is the most off the wall things I've ever seen and very unique. Basically you meet at Drop Inn bar and get hammered on free booze to calm your nerves. Then you mount your carabao (water buffalo) and head up the mountains. When you get to the top you take in the views, snap a few pics and just chill. You can participate in a race if you want too. This tour is for the wild ones. 
Enjoy Cloud Nine Boardwalk – Grab a drink and a snack (I highly recommend the Choco Mucho bars) at the local shop/stall then walk the pier and take a seat. Watch the locals and visiting surfers take on the legendary Cloud Nine wave. 
Jungle Disco – This was SO MUCH FUN. It's a short walk from Kermit. It's a mix of locals and visitors. It's on Tuesdays and Fridays. You can buy pitchers of "jungle juice" cocktails. There's a live DJ and a dirt dance floor. A very rough and ready wild night out. I loved it. 
How to Get to Siargao
The only direct flights to Siargao are from Cebu and Davao. When it comes to how to get from Cebu to Siargao, it's easy, you just hop on a Cebu Pacific flight. The flight is just over an hour. The plane is a small propeller plane and there are strict luggage restrictions. From Manila to Siargao you'd have to connect in Cebu, or fly to nearby Surigao and get the ferry across to Siargao which takes around 4 hours.
If you're using Cebu Pacific keep an eye out on their website and social; they sometimes do incredible flash sales. Sayak airport is absolutely tiny, you'll have your bags and be out in no time. Once you're out of the airport you can grab a shuttle (private or shared). The shuttles go to General Luna and Cloud Nine. It's around 45 minutes to General Luna. 
Getting Around Siargao
Getting around Siargao is pretty easy. You can hail a local tuk tuk/ tricycle, but agree a price beforehand and be careful, sometimes they short change you. I also hitch hiked one day, hopping on the back of a water truck to get up to Cloud Nine from General Luna. You can easily rent a moped/motorbike or car. Bike rental with a surf rack normally costs around 450PHP. Obviously, like I mentioned before, to get to some of the surf spots in Siargao you'll need to hire a local man and his boat (see photo above).
When to Visit Siargao
Siargao is beautiful all year round but it does have a monsoon season that can make flying to and from the island very unpredictable. Dry season is March to October, which means less chance of disrupted flights. I visited in December and November and ended up getting stuck on the island due to a storm. September is a busy season due to the international surf competition at Cloud Nine. If you're a surfer the biggest waves are in the wet season (September to October is peak). Some surf spots are good all year round, so don't worry, there's always somewhere to surf in Siargao. 
Have you been to Siargao?
What did you think?
---
Recommended Reading
---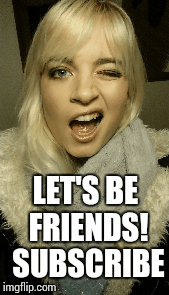 ---
PIN ME