This post (probably) contains affiliate links, including Amazon Associates links, and I may receive a small commission if you make a purchase after clicking through one. This is at no extra cost to you and allows the site to keep running! Thanks for understanding.
I'd heard a lot about how fabulous the Galgorm Resort and Spa was before I had even planned my visit. So when I got invited to spend a night there I already knew I was in for some serious rest and relaxation. The funny thing is, I used to hate spas. I didn't like the idea of strangers rubbing my body! But ever since I started blogging there always seems to be a spa involved and I absolutely LOVE them now. In fact, I even wrote a post all about why every one needs to take a spa day! Give me scented rain forest showers with sound and lighting effects any day of the week and strangers are welcome to oil me up (in a contained, controlled and non-creepy environment, of course). My lovely friend Jess (The Gap Year Guru) came along with me to experience everything Galgorm had to offer. Here's what we discovered!
A Girls Trip to Galgorm Resort and Spa
About Galgorm Resort
The best part about Galgorm is that it's not too far from Dublin and it's super close to Belfast. From Dublin it takes about 2 hours 40 mins, and from Belfast it takes 50 mins. You pretty much have to drive to get there. There's not much in the way of public transport, but that's the price you pay for a stunning secluded resort by the river Maine.
They do offer airport transfers to Belfast airport. I noticed that Galgorm Resort is in prime road trip position. You could stay there for a couple of nights before heading up to the Giant's Causeway or when going from Derry (or Londonderry) to Belfast. Not to mention, Lonely Planet named Belfast and the Causeway Coast as two of their "must visit destinations" for 2018 and Galgorm is within easy driving distance of both!
The Resort is a popular wedding venue and it's easy to see why with the beautiful setting. We saw a couple having their photos taken by the river on our way to check in. But it's not all style and no substance, Galgorm has a very responsible attitude towards its local community.
Every year they take on several paid apprentices within the hospitality industry (chef, beautician etc) with a promise of a job within in the resort upon successful completion. They also sponsor local charities and athletes. SO you can feel like you're helping the local community just by booking yourself a spa break 😉
The Galgorm Spa
The spa is the beating heart of Galgorm resort, which may sound odd, but once you see it you'll understand what I mean. It's no wonder Galgorm won the prestigious Global Spa of the Year Award in 2017. One of the many things I really loved about Galgorm spa is that the thermal village is outside. I haven't seen too much of that on any of my previous spa adventures.
The treatment rooms are indoors and there is an indoor pool, but A LOT of the spa is outdoors in the gorgeous gardens. Speaking of gardens, there is a 400 year old olive tree in the centre of the garden. The thermal village is full of facilities to soothe you into a zen-like state from riverside hot tubs to the Celtic sauna. The wonderful Zoe, a member of staff from the spa, guided myself and Jess around the spa and thermal village. She was an absolute delight, as were all the staff actually.
Jess and I were lucky enough to try the riverside bathing experience which includes an hour in a private riverside hot tub, a half bottle of champagne and chocolates. The water is heated using a wood burner and everything smells absolutely fantastic. It's such a peaceful experience. Each tub is surrounded by plants and greenery making it feel secluded and intimate. Well, it would have been intimate if me and Jess weren't slipping and sliding around the place without an ounce of grace, laughing our heads off like maniacs! I think next time I'll have to try it from a couple's perspective and bring my boyfriend with me.
And if you don't want to spend the night in Galgorm (for some unfathomable reason), then you can always book yourself in for a day spa deal with can include treatments and a meal, or afternoon tea etc. They're actually very reasonable. Spa treatments start from £55 per person. You can find the day spa offers here.
Food at Galgorm Resort
We had breakfast in the River Room where the breakfast is part buffet and part a la carte. It's a small room with plush decor, over looking the river. This has to be specially booked. Normally breakfast is in the Bar + Grilles at Gillies and consists of cooked and continental buffets.
For dinner there are a few options on site. Dining in the 3AA Rosette River Room Restaurant starts from £50 per person. We were treated to a feast in Fratelli Ristorante, Pizzeria & Bar. It's classic Italian food but jazzed up with a modern twist. The pizzas are baked in a wood fired oven and the portions are HUGE. That goes for everything on the menu, not just the pizza!
We shared 4 cicchetti (Italian tapas basically) between the two of us for starters and we could well have skipped our mains after that. There are plenty of veggie options in case you're plant-based like myself. I had the Gorgonzola Cazzilli and the baked Aubergine Permigiana for my cicchetti. For mains Jess went for the pizza and I had the Primaver Fusilli Pasta (courgette, aubergine, peas, broccoli, garlic and Parmesan).
And LORD, we had sides with our mains. This was purely for research purposes, of course. We had to taste them so that I could write a thorough review. I had the Parmesan fries with truffle mayo *insert heart-eyes emoji here*. I'm obsessed with the combo of truffle and fries. I couldn't finish them but they were delicious.
We 100% did not have room for dessert, but it was included so we just got ice cream and hoped that it would melt and fill the gaps between all the food we'd just filled our stomachs with. The yellowman (honeycomb) ice cream was our favourite. I definitely recommend dining there during your stay, it's got a lovely relaxed vibe.

The Rooms at Galgorm Resort
We stayed in a deluxe king room. There is a separate check in area for deluxe rooms and suites. Everything about Galgorm resort feels like a spa, from the dimly lit halls to the calming aromas. There are welcome refreshments and nibbles at reception. The room itself was comfortable and had a great view out over the gardens. The colour scheme is all rich earthy tones. The mini bar is included in the price of the room so there are plenty of snacks and drinks available. I will say that I found the fridge pretty useless. The drinks might as well have been left out on the counter, they were luke warm. Which was quite disappointing because I always get so excited when a hotel has a fridge. But aside from that I really couldn't fault the room. The toiletries were Aromatherapy Associates, so no need to bring your own. There are robes and slippers available in the room which you can wear down to the spa and pool.
Of course there are suites, superior rooms, standard rooms, cottages and log cabins available too. Room prices start from £145.00 B&B midweek for a standard room up to £205.00 B&B midweek for Deluxe rooms. This rate also includes access to the Thermal Spa Village I mentioned earlier. For more info about the various room types and rates click here.
Would I Recommend Galgorm Resort and Spa?
100%. I want to bring all my favourite people back there. I want to go with my mam and sister, or go for a romantic weekend with my boyfriend. Or another girls weekend with friends. Or just go by myself to get away from the world. Galgorm state their mission as "That every guest leaves the Resort with a desire to return." and I think I can safely say, mission accomplished.
*Galgorm Resort and Spa treated me and Jess to a complimentary stay for one night. However, all opinions are, as always, my own.*
---
Recommended Reading
---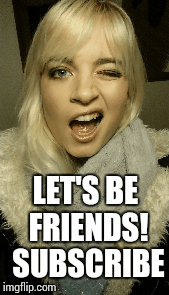 ---
Pin me