This post (probably) contains affiliate links, including Amazon Associates links, and I may receive a small commission if you make a purchase after clicking through one. This is at no extra cost to you and allows the site to keep running! Thanks for understanding.
When I first got the email inviting me to Mojacar, Spain I had to Google the place. I'd never heard of it before and I certainly couldn't pronounce. But it turns out that Mojacar has A LOT to offer.
In this article I'm going to take you through all the amazing things to do in Mojacar, the best places to eat in Mojacar and more. By the time you've finished reading you will have all the info you need for the perfect trip to this Spanish gem. Let's get started!
A Complete Guide to Mojacar Spain
Things to do in Mojacar Spain
1) Hiking
There are plenty of great hiking trails in Mojacar. The walk from Playa Puerto Marina to Playa Castillo is one of the easiest. It winds along the coast with a sheer drop on one side and old mines and soaring rock faces on the other.
The views are spectacular. You get a great vantage point and can really see how clear the water is. Just make sure you bring lots of water, wear sunscreen and also wear a hat. Heat exhaustion is not a good look on holiday!
2) Sea Kayaking
We went sea kayaking from Playa Castillo with our guide Javi. We had two person kayaks. The sea was calm as we kayaked out to Torre del Pirulico to see the old fortress/watch tower on the cliff. The water was incredibly clear and the views were stunning.
We had the option to jump into the sea but none of us were confident that we'd be able to get back into the kayak afterwards! I highly recommend this activity.
There are plenty of local companies who can organise this activity for you. Ask a member of staff at your resort or hotel and they'll be able to recommend the best.
3) Golf
OK, so I'm not a big golf person and when I saw golf on my itinerary I was sceptical, but it was SO MUCH FUN. Marina Golf Club in Mojacar is the perfect place to play a few holes or to practise in the driving range.
Our guide, Alvaro, was fantastic! He's a pro golfer and if you see him while you're there he'll give you all the best tips. The course has fantastic views over the coast and across the mountains.
They often have offers on including accommodation and green fees. At the moment they have an offer on for 2 green fees including buggy priced at €85. Check out their official website HERE.
4) Diving
I LOVE DIVING. However, I hadn't done it in years so I was excited to get back in the water. We started with a "Discover Scuba" dive with the guys from Buceo Mojacar dive centre.
The first lesson was in the pool and the instructors, Pepe and Gus were incredible. They were patient, encouraging and great teachers. On the second day we headed out on the boat to dive in the actual sea.
We saw an octopus out in the open (usually they're hiding away in holes), a few barracuda, a jellyfish, lots of fish and a bunch of starfish. It was a great dive and we even had a beer on the way back. I'd highly recommend diving with them if you're a water baby. 
Check out the Buceo Mojacar website HERE for all the prices and info.
5) Quadding
Quadding is one of my favourite things to do on holiday. We went quadding with Steve from Indalo quads. The quads were automatic, thank God!
Myself and Taylor (Travel Colorfully) went first and did a bit of driving on the road and then we headed off road past Playa Castillo and all the way up to Torre del Pirulico.
We got up to a fair speed and barely met any traffic. The views across the sea were spectacular. It was great to see Torre del Pirulico from a different angle too, more up close and personal than during the sea kayaking.
Indalo quads offer  1hr, 2hr and half day packages. You can see prices on their website HERE.
6) Chill
If you're not into TOO much activity Mojacar can be the perfect place to chill too. Visit the spa, soak up the sun, go for a swim in the sea, sip cocktails by the pool or stroll to the nearest beach bar. You'll feel more relaxed in no time!
7) Visit Mini Hollywood
Oasys Mini Hollywood is a theme park recreating the American Wild West. It's about an hour drive from Mojacar but definitely worth a day trip. There's western shows and can can dancers.
Films like "The Good, the Bad and the Ugly", "Lawrence of Arabia", and "Indiana Jones and the Last Crusade" were filmed here! I'm raging I didn't get to visit this time but it just means I'll have to go back. 
**READ NOW – A Guide to Almeria Filming Locations (including Mini Hollywood and more).**
8) Day Trip to Almería City
I spent a couple of night in Almería City recently and I was SO impressed. The city is only an hour drive from Mojacar so it's very doable as a day trip.
Or you could spend a night in the city at the start or end of your trip and then you're nice and close to the airport for heading home.
The city has amazing Moorish history with incredible thermal baths and ancient fortresses. Definitely worth a visit. Read my guide to spending 48 hours in Almería City, Spain for more info.
About Mojacar, Spain
Mojacar is located in the Almeria region of sunny Spain. Mojacar is a popular holiday destination, particularly with Spanish holiday makers. But it's not quite as well known as other Spanish resorts within UK market.
Mojacar itself consists of two different areas which are about 2km apart. There's the beach resort area, Mojacar Playa and then there's the old town up in the mountains, Mojacar Pueblo.
The beach area is where the majority of the hotels are and the beach itself is a sprawl of sand, sea, palm trees and beach bars. At first I thought the place was quite quiet in the evenings, but when it came to the weekend there were definitely more people around taking advantage of the well positioned beach bars.
The beach resort area is quite well spread out and depending on where your hotel is located you may need to wrap your head around the local bus system.
Weather-wise you're pretty much guaranteed heat and sunshine no matter what time of year you visit Mojacar. Because of that the landscape is very arid and parts of it are desert, which is very striking.
You can read more about Mojacar here.
Getting Around Mojacar, Spain
There is a handy public bus system in Mojacar. Timetables can be picked up from the tourism office or are shown on the buses. I recommend snapping a photo of the timetable so that you don't lose it.
You can pay in cash on the bus. The drivers prefer coins but will do €5 notes. Try to avoid anything larger than that unless you're paying multiple fares for a group. If you're hesitant just pick a landmark and say that to the bus driver, they'll tell you when to get off.
From Centro, the yellow buses go up to the old town. The buses are comfortable and air conditioned. You can also download the timetable from the tourism website if you want to prepare in advance.
If you're not sure about anything just ask at your hotel reception or ask your holiday rep. Taxis are also available and are reasonably priced, but are still more expensive than the bus.
Mojacar Old Town/ Mojacar Pueblo
The old town is the more picturesque, traditional part of Mojacar. There are white washed buildings enclosing narrow, labyrinth-like pathways with bougainvillea plants climbing overhead. It feels a bit like a fairytale. When we visited during the day there weren't many people around either, which is always nice.
You can drive up to the town and park, then take a lift up into the heart of the town. Or you can get a local bus and walk. There are lots of gorgeous independent boutiques selling everything from woven bags to tourist magnets.
There's a stunning shop called "American Vintage", and I would have bought absolutely everything in there if I'd had cash at the time. SO MAKE SURE YOU HAVE CASH.
Outside this shop is La Mojaquera, a statue of a Mojacar woman carrying water from the fountain in a jug on her head. Make sure to stop and get a photo with her.
They love a good festival in the old town, the Moors and Christian festival, for example! We timed our visit nicely to be in the old town for Noche de las Velas (Night of the candles). Everyone wears white and the whole town is lit up by candles.
It reminded me a bit of Tangled, minus the lanterns. There were fire performers, live bands and parades. The shops, bars and restaurants opened late. If you have no plans for next July I highly recommend visiting just to see it!
You might notice lots of stick men with a semi circle above their heads dotted around the old town and Mojacar in general. That's the symbol of the Almeria region, the Indalo.
The Indalo is based on an old legend about a ghost that could hold a rainbow in his hands. It's seen as a good luck totem and should be given as a gift rather than purchased for oneself.
Restaurants in Mojacar, Spain

People always worry about me in Spain because of the whole vegetarian thing, but actually I find Spain pretty good for vegetarians. We had lunch in La Ermita in the Old Town and it was delicious. The tinto de verano was great and my veggie lasagne was delicious. The starters were huge too.
On Noche de las Velas we had dinner in Arlequino in Mojacar Pueblo. It's a gorgeous building, beautifully decorated. We ate on the rooftop terrace which had stunning views out to the sea and across the town. My food was delicious (I basically had a sundae of hummus!) but the service was a bit rough. However, I'm going to put that down to it being an incredibly busy night! I'd recommend going there on a quiet day when there's not too many people.
Chiringuito Cala Marina in Marina del Torre is good value and great for seafood as well as quick snacks like patatas bravas or toasties. Sensations is a lovely restaurant for dinner. They have a Spanish and an Asian menu which has a few great veggie options.
Restaurante Cabo Norte is the highest rated restaurant in Mojacar on Tripadvisor with over 500 reviews and a 5* rating. After eating there I can definitely say it deserves it. We ate outside in the garden area which is extremely pretty. The chef came out and asked exactly what I'd like to eat for my vegetarian main and she whipped me up a delicious and creative dish.
Again, the starters were huge and SO delicious. I had the aubergine canelloni with mozzarella and basil. Though I didn't have much room at the end, the dessert was a highlight. I'd recommend not eating much all day and then eating EVERYTHING when you get to Cabo Norte.
Here's Tripadvisor's list of the top restaurants in Mojacar.
Hotels in Mojacar, Spain
During my time in Mojacar I stayed in the four star Alegria Palacio Mojacar which is part of the Jet2holidays Adults LUXE range.
The hotel is located at Marina del Torre, about 10 minutes drive from the Centro Comercial and 15-20 minutes drive from the old town area. There is a local bus stop only 5-10 minutes walk around the corner from the hotel so you can still get around relatively easily.
The Alegria is an adults only hotel (that's right my childless peers, breathe a sigh of relief!) and it's pet friendly! The hotel is modern, beautifully decorated and actually set in the location of a real palace. There are giant cacti in huge terracotta style pots dotted around the exterior. The pool bar serves refreshing cocktails.
Breakfast, lunch and dinner are buffet style in the hotel restaurant with changing themes throughout the week. For the most part there were decent vegetarian options!
The only issue I had with the hotel was that they charge €10 deposit for a pool towel, but you HAVE to pay it in cash and there aren't any cash machines in the area. I managed to talk the staff into giving me one anyway, but it took me a while. So, for the first time in my life, I'm going to recommend that you bring your own towel.
My room was spacious and the air con was perfect. I also had a huge balcony! Great for a couple of drinks in the sun and chatting. There's a mini fridge in the room so that you can keep your water nice and chilled. Overall I'd be happy to recommend the Alegria Palacio for couples, singles, groups and families without children.
If you're looking for a more family friendly hotel then I recommend you check out the Best Indalo Hotel and Best Oasis Tropical Hotel.
How to Get to Mojacar
The easiest way to get to Mojacar is as part of a Jet2.com holiday. Jet2Holidays to Mojacar include flights, luggage, transfers, and accommodation. Flights to Almeria with Jet2 are available from airports across the UK.
Once you arrive in Almeria your transfer will pick you up and bring you to Mojacar and give you the low down on possible day trips/activities etc. For more info and options check out Jet2Holidays packages in the Costa de Almeria region.
Have you ever been to Mojacar?
Would you consider going?
I'd love to know!
---
*Jet2Holidays along with Turismo Mojacar hosted me on this trip.
However, all opinions are, as always, my own!*
---
MORE SPANISH ARTICLES ON THE BLOG
---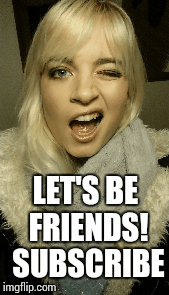 ---
Pin Me