This post (probably) contains affiliate links, including Amazon Associates links, and I may receive a small commission if you make a purchase after clicking through one. This is at no extra cost to you and allows the site to keep running! Thanks for understanding.
When I was first invited to visit Monaghan, Ireland, by the tourism board I didn't really have a clue about the county. I had never thought about it as a tourist destination. And for some reason I had it in my head that it was hours and hours away from Dublin (I know, typical Dub'). But it turns out that there are plenty of things to do in Monaghan and some of them are quite unique indeed! Not to mention that it takes less than two hours to get from Dublin city centre to Monaghan town and even less time from Belfast. I mean, you could day trip it, though now that I know how much there is to do in Monaghan I'd definitely recommend a couple of nights there. One of my favourite things about Monaghan was that pretty much every business we visited during our stay was family run, which isn't something I see too much of in Dublin. Anyway, here's what me and my wonderful friend Jess (The Gap Year Guru) got up to during our stay in Monaghan.
My Favourite Things to do in Monaghan Ireland
1 – Lunch With a View
The View bar at Concra Wood golf club in Castleblayney, as the name suggests, has stunning view across Lough Muckno. You don't have to play a round of golf or dress fancy to eat/drink there and enjoy the view, anyone can visit. The bar menu has plenty of options and the food is hearty with decent portion sizes.
2 – Black and White Islands

Lough Muckno Park is over 900 acres and contains two islands, Black and White. They are both wooded and great spots for a walk (all levels of difficulty) or to just feed the ducks. There are lots of little picnic areas, so pack some lunch if the weather is good. If you like water sports there's plenty of opportunity for that too. Try wakeboarding or waterskiing at Lough Muckno waterski and wakeboard club.
3 – Jive Lessons
Believe it or not, Monaghan is a jive hotspot. So what better place than Monaghan to learn how to jive!!? There are plenty of places to take jive lessons. We were lucky enough to meet the Jivetastic duo on our trip, so I can personally recommend them. But I've also been told that Gerard Butler (unfortunately NOT the actor) teaches a mean jive lesson too.
4 – Castle Leslie

Castle Leslie is a stunning, family-run, castle that's very popular for weddings. The grounds are absolutely beautiful and there's also an equestrian centre if you're that way inclined. We were given a tour of the house (which includes a cinema for guests) by the incredibly knowledgeable Enda. Then we were treated to tea and scones in the lodge which was absolutely delicious. Everything about Castle Leslie is picturesque and a photographer's dream. My favourite spots were a lovely willow tree by the boathouse and the jetty into the lake. There are plenty of accommodation options on the grounds from the castle itself to the lodge and even private cottages. They also offer plenty of activities, such as archery, at the castle. And there's a SPA! I reckon you could just spend a weekend on the grounds and never get bored.
5 – Glaslough

Glaslough town, right next to Castle Leslie, is picture perfect. It's a tiny town, with only a handful of shops and flowers in abundance. It has won several tidy town awards. There's a gorgeous little chocolate shop, Glaslough Chocolate Co., that only opens 2-5pm. Their honeycomb milk chocolate is delicious. Ambledown cottage and tearooms is a BYOB restaurant that serves delicious pizza. It's absolutely beautiful inside and out and a lot bigger than it looks. If you're just after a drink then head to the Coach House bar.
6 – Quadding & Clay Pigeon Shooting
If you like a bit of outdoor adventure then head to Irish Country Quads. There you can try quadding, clay pigeon shooting , archery and air rifle shooting. Westlife themselves even visited back in the day! During my visit I tried the quadding and the clay pigeon shooting. At first I found Gem, the main man, a bit hard to understand, so I just nodded and smiled during half of the instruction. But after a while I got to grips with the strong accent. The instruction and practice time was very thorough, so if you're nervous you'll be well looked after. The quad course is super fun with lots of bridges, bumps and tunnels. Definitely worth a visit if you're looking for something more active.
7 – Rally Driving

Both Jess and I were a bit nervous about rally driving but we both ended up absolutely loving it. A MASSIVE thank you to the wonderful David, our instructor, who talked us through everything, calmed us down and made sure we were safe every step of the way. I hadn't driven in a couple of years and what a way to get back in the driving seat, haha. They have a fun track and a bunch of different cars depending on what you're after. Plus a great viewing deck so that you're not bored while your friends are out burning rubber. We tried the Mini and the Nissan, a front and a rear wheel drive, very different experiences. All ages can try rally driving, from children to pensioners! They even do team building workshops where you basically put a car together, like a giant jigsaw. Highly recommend! Check out their website here.
8 – Monaghan Country Music Festival
This was the absolute highlight of my trip to Monaghan. If you ever get the chance to visit Monaghan for the country music festival then grab it with both hands. Myself and Jess had no idea what to expect and I can only say that it absolutely blew us away. The festival takes place in the diamond in Monaghan town. This year it was July 12th to 15th. Over four days various country musicians play on the main stage. There's an offical dancefloor in front of the stage for jive dancing. However, that fills up incredibly quickly and then people just take to the streets. I genuinely felt like I was in a movie. There were people of all ages jiving and line dancing away like absolute pros. And the atmosphere was fantastic, no one was hammered or messy, everyone was in high spirits and extremely welcoming. On the Saturday and Sunday nights there's an official jive competition with prize money for the overall winners. We met Jiving Jimmy at the festival and he gave us a quick jive lesson, but we picked up the line dancing ourselves! And the best bit? You can buy tickets upon arrival and they only cost €10. I'm already planning on going back for it next summer. Check out their site for more info.
9 – Brehon Brewhouse

If you're into tasting, beer or just unique experiences then head to the Brehon Brewhouse. I haven't personally been as I only had two nights in Monaghan, but it comes highly recommended by several friends. Tours cost only €10.00 and include a tour of the brewery, history of the Brehon Brewhouse, a tour of their dairy where they produce cream for Baileys cream and for bottling and finally a tasting! Seems like great value for money to me. For individuals or couples tours run at 4pm on Wednesdays and 12pm on Saturdays. For groups bookings (stags/hens etc) can be made in advance for any day of the week.
You can read more about Monaghan on the official tourism site here.
Hillgrove Hotel Monaghan
During my time in Monaghan I stayed in the 4* Hillgrove Hotel just across from St. Macartan's Cathedral. It's only a short 5-10 minute walk into the town centre so location-wise it's ideal. It seemed to be VERY popular for weddings and hence has lots of parking available. We stayed in a deluxe room. It was grand and functional with plenty of room.
Given Ireland's current heatwave situation we were absolutely ROASTING in our room, especially in the evening. It did make it quite hard to sleep. But I'm going to put that down to the extraordinary weather, we don't normally have cause for air conditioning in Ireland. The breakfast buffet was very good with plenty of cooked breakfast and continental options.
We didn't eat in the hotel. However, we did visit the bar once when there was some live music playing, which was lovely. I can't fault the staff, they were all very friendly and helpful. I would recommend bringing your own shampoo and conditioner though as they provide that awful "hair/body wash" that you'd only put near your hair if you had super short hair or were absolutely desperate.
There's also a swimpool, spa and fitness centre that guests can avail of. Overall, I'd happily recommend it if you're looking for somewhere comfortable and close to town to stay for a couple of nights.
Have you ever been to Monaghan?
What are your favourite things to do in Monaghan?
*I was hosted on my trip by the Monaghan Tourism Board. However, all views and opinions expressed in this article are my own.*
---
Recommended Reading About Ireland
---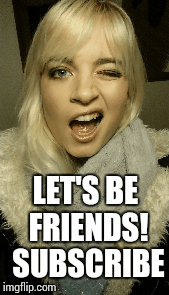 ---
Pin Me