This post (probably) contains affiliate links, including Amazon Associates links, and I may receive a small commission if you make a purchase after clicking through one. This is at no extra cost to you and allows the site to keep running! Thanks for understanding.
Due to several French exchange programs and my mother being a serious Francophile I have visited Paris countless times. To be very honest, at one point I was sick of it. I mean, there's only so many times you can stand in that godforsaken queue at the Louvre before you lose the will to live. BUT, what I have recently realised is that there is SO much more to the French capital than its famous landmarks.
Just recently I spent a weekend exploring the more unusual side of Paris. There will be a couple of these articles. But first up is Paris street art and architecture in the 13th arrondissement. I think I extra loved this area because in English it would be district 13, like in "The Hunger Games". But enough about my love of teen fiction, let's get to the good stuff!
Paris Street Art and Architecture in the 13th Arrondissement
About the 13th Arrondissement
The 13th arrondissement is on the left bank of the Seine. It is home to Little Asia/ China town, one of Europe's largest. It's also home to the national library of France. Traditionally, it is not an area that draws in many tourists. But personally I like to see what life as a local is like in the places that I visit. And really, I needed to see Paris from a different perspective. Not to mention that I'm a bit obsessed with street art, so naturally I loved it.
Paris Street Art – 13th Arrondissement
Paris Architecture – 13th Arrondissement
Best Tours to see Paris Street Art and Architecture
I saw all of this beautiful Paris street art and architecture thanks to Architecture de Collection. They run an architecture walking tour of the 13th arrondissement. The Paris street art was a bonus really, it's not technically included in the tour. But there's so much street art in the area that it's impossible to miss.
I kind of rambled off on my own at a few points anyway to get some street art photos. The tour is fairly leisurely and you end up back at the Bibliotheque Nacionale de France. It's definitely worth doing if you want to see something a little different in Paris and especially if you're a fan of art or architecture.
Not sure where to stay? Then make sure you check out this gorgeous boutique hotel – 1K Paris.
Want to read more about France?
Make sure to check out my posts about learning french in a castle in France.
There's a Part 1 & Part 2. Half of it is also written "en français".
Make sure you leave me a comment and let me know what you think of my photos from the 13th arrondissement. And if you like this post please share it with your Francophile friends!
** My trip to Paris was sponsored by Atout France UK. However, all opinions and views expressed in this article are, as always, my own.
---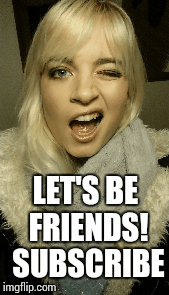 ---
PINNABLE IMAGE