This post (probably) contains affiliate links, including Amazon Associates links, and I may receive a small commission if you make a purchase after clicking through one. This is at no extra cost to you and allows the site to keep running! Thanks for understanding.
Italy is the land of the most incredible food in the world (PIZZA), Da Vinci and a whole lot more. Most people think of Italy as a summer destination but December can be a great time to visit Italy.
There are fewer crowds so the pace is a lot less hectic than it is during the peak tourist season and the food tastes the same no matter the season. Italy in December has a lot to offer the discerning tourist.
Sure, it can be cold, however, if you wrap up warm there's nothing to worry about. Plus it can't be any worse than winter weather at home, right?!
There are, of course, stunning Christmas markets to visit too. Just make sure you have travel insurance in case you have any slips on the snow or ice (don't worry if you're already on holiday because it isn't too late to get insured). Last time I went to a Christmas market I ended up needing emergency dental treatment and it was a total nightmare.
Do keep in mind that December can be an expensive time to fly pretty much anywhere in the world due to people trying to get home for Christmas. That being said, accommodation will often be a lot cheaper. Now, let's get down to it, here are some suggestions of the best places to visit in Italy in December.
Where to go in Italy in December?
Venice in December
Venice is a romantic city popular due to its unique canals and bridges. It has stunning architecture, and it is known for the music and art. It is a beautiful destination year round, but if you visit in December you'll be able to get some stunning festive photos (and selfies) whilst avoiding the smell that emanates from the canals in summer.
A few places to visit are the St Mark's Basilica, a stunning cathedral with gilded domes, Piazza San Marco, a basilica square, and Teatro La Fenice, a grand opera house. If you're into art make sure to check out the Guggenheim. When I was there a long time ago I visited a travelling Salvador Dali exhibition. We queued for hours but when we got inside I was in love. I could have stayed there for hours.
Venice is expensive but it's a bucket list location that is well worth ticking off. Make sure that you experience the thrill of a gondola ride on The Grand Canal and shop for some Venetian hand-blown glass. Oh and the narrow streets of Venice can be almost labyrinth-like, so make sure to bring a map or have Google maps on.
If you only have a short time in Venice and want to avoid queues then you might want to consider a small group tour. Take Walks specialise in tours of Italy and have wonderful local guides. The Venice in a Day tour is reasonably priced and includes a 30 minute gondola ride, skip-the-line at St.Mark's Basilica, skip-the-line at Doge's Palace, Rialto fish market and plenty more.
*Check out all of the amazing things Venice has to offer HERE. *
Naples in December
Campania's capital, Naples, is the third largest municipality in Southern Italy. For years Naples had a bit of a dodgy reputation. My family visited years ago and they loved it. They had pizza with POTATOES on it which obviously made their year (Irish people love a potato). Foodies, listen up, the food in Naples is some of the best you'll find in the country.
From Naples you can visit Mount Vesuvius, the stunning and LEGENDARY volcano that caused the destruction of Pompeii more than 2000 years ago. Pompeii is almost like a time capsule so is perfect for history buffs. You can also catch the ferry to Capri where you'll find ruins, hiking trails and plenty more to explore.
A few other places worth visiting are Museo Archeologico Nazionale, Royal Palace of Naples, Castel Nuovo, and the Naples Underground geothermal zone. Villa Comunale is a seaside park with fountains, statues, and a play area for children if you're travelling with family members.
*Read more about Naples and book your excursions – HERE.*
Florence in December
Florence is the capital of Italy's Tuscany region and is known for its architecture and art. If you ever studied art, history or art history then you'll be more than familiar with Florence. Renowned artists such as Michelangelo, Donatello and Leonardo da Vinci have their masterpieces in this city. It is also a fashion hub with some of the most popular brands in the world such as Cavalli, Gucci, Emilio Pucci and Ferragamo having their flagship stores in the city.
Via de' Tornabuoni is the best place to visit to indulge in shopping. A few other places to visit are the famous Ponte Vecchio bridge, Santa Croce, Giotto's Campanile, Medici Chapel, Museo Galileo and Fountain of Neptune. Oh and how could I forget the Uffizi gallery! There you'll find "The Birth of Venus" by Botticelli, and if you want to see the world famous statue of David then head to the Accademia Gallery.
If that all sounds a bit overwhelming then check out Take Walks small group tours. Like I mentioned above, they specialise in Italy and have some great Florence tours that run all year round. If you only have a short period of time in Florence then I highly recommend the One Day in Florence tour which includes skip-the-line tickets to Accademia, skip-the-line tickets to Uffizi, Ponte Vecchio, a local guide and lots more. The group sizes are small and it's pretty cheap for a complete day trip.
**If you're planning a trip to Florence I HIGHLY recommend the Marco Polo Guide Book to Florence. They're my favourite guide book brand because they're the perfect size to fit in your bag or pocket and have lots of great local tips.**
*Check out more Florence attractions and excursions – HERE*
Rome in December
Rome is the place to witness the beauty of historical architecture. Take a stroll along the Tiber River and visit the lavish Villa Borghese gardens. Visit the Colosseum where gladiators once battled to entertain the crowds. Take in the stunning architecture of St. Peter's Basilica, and visit the Apostolic Palace to see renaissance culture and paintings from Michelangelo displayed inside the church's Sistine Chapel.
*READ MORE ABOUT THINGS TO SEE AND DO IN ROME – HERE*
Do not forget to make a wish at The Trevi Fountain, get lost in the Vatican Museums, explore the Roman Forum, and have dinner on the square facing the Pantheon. Take a stroll down the Spanish Steps (does anyone remember the fashion show on those stairs from America's Next Top Model?!) or relive some of the famous scenes from "Roman Holiday", by putting your hand in the Bocca della Verità/ Mouth of Truth.
Rome can be a very overwhelming city and I know that a lot of you guys love a guided tour, so I recommend checking out the Take Walks Rome tours. They have Pasta Making Experiences, Skip-the-Line VIP Colosseum tours, Sistine Chapel and Vatican tours and plenty more. There's something for everyone, even in December.
Want to the low down on all the best food in Rome? Then check out my post about cheap eats in Rome.
Amalfi Coast in December
The Amalfi Coast is a UNESCO World Heritage site with breathtaking scenery. The stretch from Vietri sul Mare, in the east, to Positano is around 40km in length and is a fabulous drive. Head to Grotta dello Smeraldo for a boat ride through the caves named after the emerald-coloured water found within. Lattari Mountains Regional Park, Path of Gods, Riserva Statale Valle delle Ferriere are just some of the other stunning sights that you can see in this region.
Taste the limoncello liqueur which is made from local lemons and dine on freshly caught sea food while relaxing in the sun on any one of the fabulous beaches along the coast.
**You can book day trips and excursions for your trip to the Amalfi Coast on one of my favourite tour sites – HERE**
As you can see, there's plenty of wonderful spots for you to visit in Italy in December. I've just given you a VERY brief overview of only a few of your potential options. Have a read, delve into the reviews and let me know where you finally decide upon!
Where would you visit in Italy in December?
What's your favourite place to visit in Italy?
---
Recommended Reading
– How to Plan a Solo Trip to the Amalfi Coast
– 5 Sunny Destinations to Visit in December
– Stunning Swimwear for a Winter Sun Holiday
---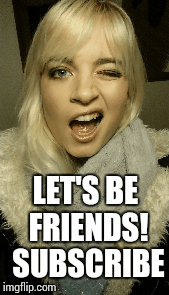 ---
PIN ME