This post (probably) contains affiliate links, including Amazon Associates links, and I may receive a small commission if you make a purchase after clicking through one. This is at no extra cost to you and allows the site to keep running! Thanks for understanding.
You're travelling around the world, having the time of your life and making all your friends jealous . There's just one problem – you're exhausted, teary and a little bit irritable. If you have to sit on another train, plane, bus or ferry you may actually end your life. You hate everything. From the local people to the heat and the food – it's all awful and out to get you personally. This is unreasonable. Of course it is, you know that you're privileged to have the opportunity to travel. You're one of the lucky ones! BUT that doesn't make how awful you feel any less real. The truth is, you have TRAVEL BURN OUT.
Don't worry, it's normal! I get it all the time when I try to do too much, too fast. It's what happens when you get too wrapped up in the adrenaline rush of travelling and forget to take care of yourself. CNN Travel posted a great article a while back on the signs of travel burn out. Have a read of that if you're still not 100% sure what I'm talking about yet.
But how do you fix travel burn out?? Well, sit down, relax, pour yourself a cup of whatever you like and let's get to healing.
How to Avoid/Fix Travel Burn Out
1) Slow Travel
Don't just hop from one place to another every couple of days. Spend a month in a city. Feel what it's like to really live there. You'll see a more authentic side to your destination and you won't feel like vomiting at the sight of another plane. I spent a month in Canada in June. I had an apartment in the suburbs, rented a car, had a local supermarket and really felt what daily life was like there. I loved it and never once felt burnt out.
2) Remind Yourself of Where You Were Before
If ever you find yourself getting fed up with moving around so much, just think back to your reason(s) for travelling in the first place. Think of what you left behind and how far you've come; that terrible job, that awful relationship, that monotonous routine. Think of all the amazing things you've seen and done since you took those first steps of your journey. And think of what you would be doing right now if you had just stayed at home (boring). This should, hopefully, give you some perspective and remind you how much you love travel.
3) Extend Your Layovers
This is a simple yet very effective technique. If you're flying long haul split up your journey and stay a few nights (or longer) somewhere in between. And if you really can't afford to stay too long then at least try and get an airport hotel for a few hours between flights. It will really make a difference. No one gets great quality sleep in an airport or on an air-plane and being tired makes travel burn out all the more likely.
4) Have a Spa Day
Sometimes you just need to treat yourself (any excuse). Find a spa, get a massage, hang around drinking tiny cups of lemon-infused water in a fluffy robe and CHILL. Or if you don't like massages just chill in the pool and use the steam room. In fact I wrote an article about why every traveller needs a spa day every once in a while. Have a read.
5) Have a Duvet (that's a comforter or doona for all you US/Oz folks) Day
I am an EXTREME advocate for duvet days. You DO NOT need to do something exciting every single day of your trip. Cramming too many activities into your trip is, in fact, one of the worst things you could do. If you're tired and just a bit fed up then for Heaven's sake just get some rest. Go stock up on snacks (or order room service), stream some movies and just chill. You will physically and mentally need a day like this at least once on any long trip.
6) If You're on a Budget, Forget it For the Day
A lot of the time a strict budget can be somewhat stressful. I'm not saying it can't be done and that it can't be fun. But constantly watching your pennies and not being able to treat yourself on the road can definitely lead to travel burn out. So, if you find yourself approaching critical burn out point then forget your budget. Just give yourself one day of eating at that nice restaurant that you liked the look of, or one night of staying at a hotel instead of a hostel. Like L'Oreal says, "Because you're worth it". And they're not wrong. You can go back to budgeting when you are fully recuperated.
7) Call Home
Last but not least, home-sickness can be a serious sign of impending travel burn out. So catch it early, pick up the phone and call home. No doubt that whoever is on the other end of that phone will lift your spirits, remind you of why you set off on your adventure in the first place and generally just calm you down.
SO THERE YOU HAVE IT. If you're on the road, remember to take proper care of yourself. It's not fun for you or those around you if you suffer from travel burn out. It happened to me in Hong Kong and I basically ended up spending half of my time there in bed – necessary, but not ideal.
Have you ever suffered from travel burn out? What do you do to relax and recuperate?
---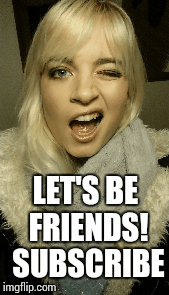 ---
PINNABLE IMAGE