This post (probably) contains affiliate links, including Amazon Associates links, and I may receive a small commission if you make a purchase after clicking through one. This is at no extra cost to you and allows the site to keep running! Thanks for understanding.
When we (me and my boyfriend) were planning our trip to California we couldn't decide what to do. We only had 5 days, but we knew we wanted to get out of L.A. When we were researching my boyfriend suggested Death Valley National Park. To be honest, I kind of had my heart set on Yosemite. However, the more I Googled and the more images of Death Valley I saw the more the desert appealed to me. So, off we went.
My Favourite Pictures of Death Valley National Park
Now, I cannot explain to you in words how ridiculously amazing Death Valley was. So, I'm going to try and show you with pictures of Death Valley instead, because, well, we all love pretty pictures. So sit back and enjoy your trip through Death Valley National Park, and remember folks, don't feed the coyotes!
1) This is where I slept at Panamint Springs! Roasting during the day & freezing at night. But a lovely view!
2) I LOVE wild flowers. Especially with a back drop like this. 
3) HOW CUTE ARE WE?! God bless tripods. Down near Lone Pine.
4) Right in the heart of Badwater Basion, the lowest point in the U.S.A.
5) Mosaic Canyon made me feel like I was in Tattooine. Where's R2??
6) Sunset in Death Valley with a deserted road and the place to ourselves. PERFECTION.
7) More Lone Pine. I love how my clothes match the colour scheme. 
8) Artist's Palette is FULL of beautiful colours!


9) The Mesquite Sand Dunes where we saw side-winder rattlesnake tracks and coyote pawprints. 
10) PLENTY of photo ops in Mosaic Canyon. Don't bring a selfie stick though! More people die from selfie stick deaths than shark attacks nowadays apparently! Stay safe peeps.
If you wanted a bit more info about our trip in general – we visited in February, which was perfect because it was hot but not absolutely overwhelming. We also got to witness the floral bloom which usually happens every decade or so. We were very lucky! Also, we barely ran into any other tourists apart from when we went to Bad Water Basin and stopped at Furnace Creek.
There are certain points in Death Valley where you cannot use your A/C in your car because of a risk of overheating due to the extreme temperatures. Some of the roads up to the hiking trails (Mosaic Canyon) are rough and might upset your rental car. Ours had A LOT of warning lights but was fine once we let it rest for a few hours. I recommend renting a more sturdy/4X4 kind of vehicle.
We stayed at Panamint Springs in one of their small tent cabins which include 2 cots for about $50 total per night. You do have to rent a sleeping bag and pillow though if you didn't bring your own. They have a lovely little restaurant/diner too serving food all day. I'd highly recommend staying here if you're on a bit of a budget like we were at the time.
Video of Death Valley
If those photos of Death Valley didn't convince you to visit then I HIGHLY recommend you watch my Youtube video (and subscribe, because you're a great human). I may be a bit biased, BUT I even managed to catch a wild coyote on camera so keep an eye out for him at the end of the video. Here it is!
THANKS FOR WATCHING

I Hope I've made you at least a bit more curious about Death Valley National Park, if not convinced you visit completely!
---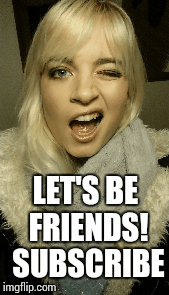 ---
More USA Blog Posts
LAS VEGAS – 3 Day Itinerary and the Grand Canyon
COLORADO – Rocky Mountain National Park and Estes Park
 CHICAGO – A City Break
PHILADELPHIA – 2 Days in the City
FLORIDA – Fried Green Tomatoes & Alligators