This post (probably) contains affiliate links, including Amazon Associates links, and I may receive a small commission if you make a purchase after clicking through one. This is at no extra cost to you and allows the site to keep running! Thanks for understanding.
Knowing what to pack for a sun holiday can be hard. Choosing your holiday wardrobe might sound like an exciting prospect. Bright colours, cute swimsuits and flowing maxi dresses. Plus it's an excuse to go shopping! But there's definitely a bit more to knowing what to wear in the sun than you might think.
Packing for holidays can even be downright stressful. What about heat-rash, chaffing, sunburn and uncontrollable sweating?! For the paler people out there who are more accustomed to a temperate climate, knowing how to dress on holiday in the sun is VITAL. One wrong move could mean discomfort for days. SO, here's everything you need to know about packing for a sun holiday to make sure you're looking and feeling fabulous. 
 Packing for a Sun Holiday – What Not & What to Wear on Holiday
NO SKINNY JEANS
When you're deciding what clothes to take on holiday tight clothing, like skinny jeans, are generally best avoided in the heat. This type of clothing doesn't give your skin much breathing space, so you could end up sticky and smelly. Nothing glamorous about having to douse yourself in deodorant every five minutes.
Ditch your tight tops for more loose and airy items such as strapless tops (not always ideal for ladies with bigger busts but they do offer plenty of ventilation) and blouses. Instead of skinny jeans, consider shorts and yoga pants.
Yoga pants/fitness leggings are my favourite clothes to wear on holiday because they prevent chaffing and are built to wick away sweat and dry quickly. They're so comfy for plane travel too plus they fold up into nothing when you're trying to pack light. Some of my favourites are the Aerie leggings, they're SO SOFT. Every time I'm in the USA I buy a pair.
When it comes to skirts, consider soft, flowy maxi skirts that you can pair with a tunic. If you do get sun burnt loose fitting clothes will feel a lot better on your skin than tight clothes too. If you're concerned about chaffing make sure to wear a pair of legging shorts under your dresses/skirts. That way you can still look good on holiday but also be comfortable.
COMFORTABLE SANDALS
When it comes to deciding what to wear on holidays you definitely won't want to wear socks and shoes when you're on the beach soaking up the sun – you'll want to spend your time walking around in sandals so that your toes can breathe.
Flip flops are indeed a popular choice, and can be very comfortable, but they are also an absolute health hazard. If any surface is wet you're likely to slip and then there's getting the front of the flip flop caught on something which could end up sending you careening forward, face-first, into the ground below. No thanks.
You're better off buying a good pair of sandals that provide support before you go. Personally I LOVE Birkenstocks and slip on sandals. Walking sandals are ideal if you're going to be doing a lot of trekking – these shoes have a thick base that'll stop you feeling sharp stones and bumps. They don't always look great, but they are definitely the most practical option when doing anything adventurous.

*Shop walking sandals HERE*
WATERPROOF BEACH BAG
On a sun holiday you'll likely be around water a lot. Whether you're by the pool or in the sea the last thing you want to worry about is your belongings getting soaked/damaged. I always bring a waterproof bag with me. There are lots of bright, colourful ones available in all shapes and sizes.
You can use it as a bag to contain wet items like swimwear, to stop it dampening other items. OR you can use it to contain your valuables to protect from splashes/water. I swam around in the sea with my dry bag many a time, containing my phone and passport, floating beside me (they can also be used as flotation devices). It's definitely one of my favourite travel items. It's an essential when you're planning what to bring on holidays.
**Shop colourful dry bags in all sizes – HERE**
PASHMINA/LIGHT SCARF
Pashminas/light scarves can have so many uses when going on a beach holiday. You can wrap them around your head to keep your hair up, wear them around your waist like a sarong or put them over your shoulders when/if the temperature drops. You can use them as a replacement for a beach towel or a picnic blanket.
They can also be super useful when visiting places where modest dress is required (temples, churches, holy landmarks etc). You'll never regret packing one in your suitcase. And that's how to pack light for a week in the sun, multiple use items!!
SHADES
ALWAYS pack two pairs for a week away in the sun. Sunglasses are the most commonly forgotten, lost or broken item of the holiday wardrobe, so it's always worth bringing a back up.
If there's a scratch on the lens you need to get a new pair. I always recommend polarised lenses. Not only do they look great in photos, they also offer a much better range of vision by blocking glare.
ASOS have a huge selection of stylish, fun, effective and affordable sunglasses – HERE.
SOMETHING WARM
A lot of hot destinations will have a cooler evening temperature. Also, if you're by the sea or go on a boat trip it could get a bit windy. Always pack a cardigan or light hoody to stop you feeling cold in the evenings.
When thinking of what to bring on holiday people don't usually think of a hoody or jumper, but it really is an essential. Especially if you're sharing with someone who likes the air conditioning cranked up to the highest level.
HAT
If you're unsure what to pack for holidays, ALWAYS pack a hat to protect your head from the sun. Too much direct sunlight on your head can cause sunstroke or, at the very least, some unsightly peeling of the skin on the scalp (seriously, have you ever had that? It looks like spiders in your hair).
Whether it's a cap or a sun hat make sure to take something to protect you on your trip. Plus a lovely big sun hat looks great in photos!
RAIN COAT
I usually pack a rain coat no matter where I end up going. Some tropical destinations can be prone to warm showers, or tropical deluges. It's best to be prepared. Also, if you plan on going up any mountains, they're always handy to use as a light wind breaker.
Plus, when you get into the airport at home after your holiday you don't want to be stuck in a t-shirt and cardigan. Layer a rain coat over your light hoody and you should be good to go! Well, unless you're from Finland and it's winter. Then you might want to pack a more serious coat. 
ONE REALLY GOOD DRESS/JUMPSUIT THAT MAKES YOU FEEL AMAZING
It's sometimes hard to know what to wear on holiday in the evening. We end up throwing in 5 dresses just for the sake of it and only wearing two. Most of us won't be going to fancy restaurants EVERY night of a sun holiday. So once you have one good dress/jumpsuit you're pretty much sorted.
You can throw a dressy top over the dress/jumpsuit and then that transforms it into a different outfit. If you have a wrap or kimono that gives you another way to mix up the one staple piece of  evening wear. And if you've packed a couple of different accessories then sure you're set for days!
How to Pack Light for a Week in the Sun – A List
Packing light for a sun holiday is pretty easy because most sun holiday clothes are lightweight and less bulky than winter clothes. When packing, be ruthless. Like Marie Kondo says, if it doesn't spark joy, don't bring it.
When it comes to towels, don't pack one if you're only travelling with hand luggage. You can usually rent one from the hostel or use your hotel/Airbnb towel. OR, buy a cheap one from the shops/stalls near the beach and just use it for the trip.
Here's a sample packing list to help you with what to pack for a week away in the sun. 
Swimwear (bikini, suit, tankini etc) X 3

Underwear X 7 (less bras if you brought bikinis and are happy to wear them during the day instead of a bra)

Sandals X 2 (one pair dressy, one pair comfy/casual)

Runners/Trainers/Tennis Shoes X 1 if you plan on doing anything active (hiking etc), or to wear on the flight home. Nobody wants to land back into cold and snow wearing a pair of sandals.

Shorts/Flowy Trousers X 2

Dress/Skirts/Jumpsuit X 2

Tops X 6 (Mix of dressy/casual)

Jumper/Hoody/Cardigan X 2 (I'd say one light option and one heavier, it can get very cold in the evening in some hot destinations. Plus, again, you don't want to land into freezing Dublin or London without a hoody or some sort)

Pyjamas X 1 (2 if you REALLY feel like you need it them)

Emergency rain coat X 1 (assess if necessary based on destination)

Hat X 1 (clip to hand luggage if it won't fit in)

Sunglasses X 1
There you have it, some of my top tips on what to pack for a sun holiday. I'm sure you're an absolute expert now and know exactly how to pack for a holiday like a seasoned pro. If, for some reason, you need more tips on packing make sure to read some of my other posts below!
Do you have any wardrobe hacks you  swear by for a hot sun holiday?
I'd love to hear your tips on what to wear in the sun.
---
Recommended Reading – Packing/Travel Tips
---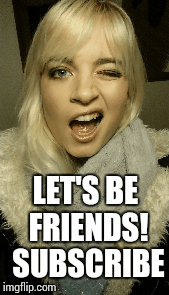 ---
PIN ME