This post (probably) contains affiliate links, including Amazon Associates links, and I may receive a small commission if you make a purchase after clicking through one. This is at no extra cost to you and allows the site to keep running! Thanks for understanding.
For the cruise experts, just skip straight to the cruise tips below. For the newbies, here's what you need to know about your first cruise. I know, I know, some of you are rolling your eyes. You think that cruises are just for old people. I used to think the same. But over the past year I've discovered that cruises are for ALL ages and types of people.
I've also picked up some of the best cruise tips and tricks! There is so much variety in the cruise industry that it's impossible to say that you wouldn't enjoy a cruise. I think that there is a cruise out there for everyone. For example, lately I'm feeling a Western Mediterranean Cruise because I want to explore a bit more of Europe without moving all my stuff around to a new hotel every night.
But maybe you'd want to try the Antarctic explorer cruise? Or the music festival cruise ship? Honestly, there are SO MANY OPTIONS. Going on a cruise for the first time can be overwhelming so make sure you've read my tips for cruising before you set sail.
Cruise Tips and Tricks
1 – Choose Wisely
Do your research before you book a cruise. Have a quick look at my guide to choosing your perfect cruise for all the best tips. You've got to think of what size ship you want to be on, what ports of call you're most interested in, what kind of on board activities you want and more. There's a lot to consider. There are cruises for different age groups, for different interests and there are even THEMED cruises.
2 – Pack Efficiently
You've got to think about your port of embarkation here as well as your port stops along the way. Like everything, layers are usually the key. Make sure you bring all your essentials in your carry on, as your suitcase can take a while to make its way to your room. Make sure you read this guide to what to pack for a cruise for some seriously practical cruise tips and tricks .
3 – Stay on the Ship
You don't HAVE to disembark at every port. Often the day trips can be expensive, unless you arrange them yourself. If you want to chill and enjoy the ship without all the people then staying on board can be great. Most of the facilities on board stay open. It's a great opportunity for photographers to get some wonderful, people-free, photos.
4 – Arrive In Style
Dress up a bit when you first board the ship if you want an invite to the captain's table. Also, if you want to surprise your cabin-mate then arrange for one of the cabin welcome packages – at an extra charge. Different cruise lines have different packages but usually there's champagne, flowers, balloons and more. This is especially good for anniversaries and special occasions etc.
5 – Mix it up
You don't have to eat in the same main dining hall/ buffet every morning/night. There are usually several different restaurants/cafes open for breakfast in the morning. And there's even more choice in the evenings. Most people wait until the second night to make reservations for the specialty restaurants, but there are often special offers available to those that dine away from the main dining hall on the first night. Ask upon arrival and you may find yourself with a free bottle of wine.
6 – Spa Time
If you need a bit of relaxation then make sure you find the spa. You can buy a day pass which usually includes access to several different facilities. Or you can buy a week long pass. However, if you think that you'll use the spa a lot it is usually worth your while purchasing a spa cabin as this includes free access to the spa for the duration of your trip. And the extra charge for the room is usually less than the price of the week long spa pass. Plus there's usually discounts for port days and embarkation day. This is one of my fav cruising tips because I'm basically obsessed with spa treatments.
7 – Eat In
Order room service. Most of the time it's free. Some cruise lines will charge a small service charge ($4 – $8 ish) but it's nothing like the premium you pay when in a hotel. It is recommended that you tip, but sometimes it is worth it just to enjoy a nice meal in bed and mix it up a bit.
First time cruise goers who want to find out more and/or to book a cruise should a browse of the TUI UK Cruise site, my mam recently booked with them and she was delighted with the service. I also shared some of my tips for cruising and taking great photos on the Cruise1st blog.
Have you been on a cruise before?
What other cruise tips and tricks would you add?
---
Recommended Reading
Guide to Choosing Your Perfect Cruise
---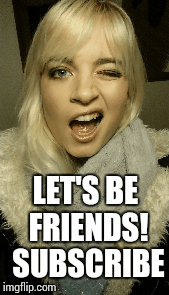 ---
PIN ME