This post (probably) contains affiliate links, including Amazon Associates links, and I may receive a small commission if you make a purchase after clicking through one. This is at no extra cost to you and allows the site to keep running! Thanks for understanding.
Recently I had the good fortune of being able to visit Slovenia. But to be honest, I had no idea what to do in Slovenia or even if there were many fun things to do in Slovenia!
I had heard tale of its beauty for a long time. People call it the "New Zealand of Europe", due to its sparse population, towering mountains and crystal clear rivers.
So, of course, I was expecting a lot when I arrived and I was NOT disappointed. The only thing I was disappointed about was the fact that I only had 3 days to explore it!
There are so many things to do and must sees in Slovenia that I think I'm going to have to revisit! By the end of this article you'll know exactly what to do and what to see in Slovenia and even have booked a day trip or two for your visit.
What to do in Slovenia – 40 Ideas!
1) Wine-tasting in Vipava Valley. Seriously, the wine in Slovenia is incredible. Unfortunately it's not produced on a large enough scale to export to any large extent, so it's hard to find outside of Slovenia. Book your wine-tasting tour in Vipava Valley – HERE . The tour lasts 5hrs & includes local pick up as well as LOTS of wine.
2) Have a meal at Zemono. This is Slovenia's most famed restaurant. Eating here is unlike any other. It is almost otherworldly. If you're a foodie then this should be high on your list of things to do in Slovenia!
3) Spend a day by the coast. Piran is a beautiful coastal village by the Adriatic Sea and is part of Slovenian Istria. The view from the top of the town is beautiful and the streets are quaint and extremely photogenic. Get a gelato, sit in the square and watch the world go by. You can book a day tour to Piran and Portoroz here.
4) Treat yourself to a spa treatment using local mud. The salt-pan mud wraps are naturally enriched with brine. It makes your skin beautiful and soft and also works on rheumatic pains and cellulite. It does smell a bit awful, but it feels amazing.
5) Visit Lake Bled! Perhaps an obvious one, but it's so beautiful. This is one of the most stunning places I've visited in a while. Take a boat across the lake to the chapel island and make sure to make a wish while you ring the chapel bell.
Make sure you bring your camera. Picturesque is an understatement. There are plenty of day trip options to Lake Bled from Ljubljana if you don't want to rent a car. You can book a day tour that includes pick up in Ljubljana, a visit to Lake Bled, Postojna Caves and more on GetYourGuide. Tripadvisor have a huge variety of day trips to Lake Bled available too, check them out HERE.
6) Explore the capital city of Ljubljana. It's small enough to be walkable but still has plenty to see. It's particularly pretty at Christmas when the markets are set up.
Stay in hotel Cubo, it's a beautiful little boutique hotel right in the heart of the city. Make sure to check out my article on where to stay in Ljubljana as well for a few more option.
7) Postojna Caves. Postojna caves are one of Slovenia's biggest attractions. And trust me, they are BREATH-TAKING. A little train takes you down into the heart of the cave. You can then explore the depths of the caves with a local guide.
There's a concert hall in there AND they have BABY DRAGONS!!! Well, they're not REALLY baby dragons. They're called Proteus, but they do look like baby dragons. Adorable.
Postojna Caves often feature at the top of lists of things to do in Slovenia and for very good reason. You can book a day trip here including Predjama castle.
8) Visit Predjama Castle, home to Slovenia's very own Robin Hood. This magnificent castle is built into a towering cliff, hiding a secret tunnel to a cave system. Which meant that the residents of the castle would never perish when under siege because they could always use the caves to reach alternate food sources.
And if history isn't your thing, it's a beautiful photo opp. There's free wifi in the castle too 😉 You can book a day trip to the caves and the castle here.
9) Go Skiing in Vogel. Though Slovenia may not be the most obvious ski destination there are plenty of places to hit the slopes. Vogel is the most popular. It is only an hour from Ljubljana and just above Lake Bohinj. Ski season is December to April.
10) Visit Soca Valley. If you want a bit of adventure then make sure you go white-water rafting in Soca Valley. The colour of the water in this river is incredible – turquoise and crystal clear.
Plus they filmed scenes from the Chronicles of Narnia here if you're a movie/book lover. This is high on my list of what to do in Slovenia when I make a return visit. You can book a day trip from Ljubljana to Soca Valley here .
11) Paragliding. There are so many places to do this in Slovenia. If you like to have your head in the clouds then this is for you. Vipava Valley is one of the best places to get your paragliding adrenaline fix.
12) Climbing is a BIG thing in Slovenia. Slovenians are very outdoorsy, so do like the locals and get active. The best areas for climbing are around Celje, Osp, Bled and Bohinj.
13) Adventure caving experience in Postojna caves. This is something for people that have never seen "The Descent". Caving is very popular in Slovenia and what better place to start than the famous Postojna caves.
You'll be given proper caving equipment and taken through parts of the cave that are usually off limits. You'll get to go through underground rivers and everything. I did a similar thing in Waitomo in New Zealand and it was incredible.
14) Go hiking in the Julian Alps. Hiking is another national sport in Slovenia. Mount Triglav is the highest peak at 2,864m. There are hikes for all levels of fitness in this stunning mountain range.
15) Visit Ljubljana castle. This castle dominates the skyline of Slovenia's capital. It was originally a medieval castle and has been rebuilt and added to several times at later dates. You can get a Funicular up to the top.
Inside there's a movie presentation about the castle and then an immersive experience led by guides in historical costumes. You can book a guided day trip to Ljubljana Castle here.
16) Get ice cream in Cacao. Cacao was voted the best ice cream parlour in Ljubljana. They produce all their ice cream on site from fresh local ingredients. Plus, it's damn tasty!!
17) Visit Triglav National Park. This is the only national park in Slovenia. It is a place of immense national beauty in the North Western part of Slovenia, near the Italian and Austrian borders. If you want a bit of adrenaline and adventure you can book a canyoning trip in Triglav National Park here.
18) Castle Bled. Walk up to Castle Bled and enjoy the sweeping views of Lake Bled from this incredible vantage point. The restaurant in the castle is amazing as well. Oh and if you're in the market for a wedding venue, this is a pretty stunning one. You can book a day trip to Castle Bled here.
19) Walk across Butcher's Bridge in Ljubljana. Maybe even place a lock on the bridge as this is where the infamous LOCKS OF LOVE reside in the Slovenian capital. OH and check out all the crazy sculptures here, they're morbid and fascinating. There's Adam and Eve, Prometheus and Satyr.
20) MORE CAVES. If you can't get enough of the Slovenian caves then make sure to check out Škocjan Caves. Some people say they're even more breath-taking than Postojna Caves. Personally I've only been to Postojna Caves, but I'm certainly will to give Škocjan Caves a go on my next trip to Slovenia.
21) Lipica Stud Farm. If you're a horse-lover (like me) then make sure you get yourself to the Lipica Stud Farm. This is the original home of the world famous Lipizzaner horses. They are one of the most beautiful and elegant horse breeds in THE WHOLE WORLD. Google them.
You can tour the stables and even take a lesson. This is top of my reasons to visit Slovenia again! You can book a trip to the Lipica Stud Farm, including food & wine tasting, here.
22) Lake Bohinj. Lake Bohinj is a less touristy alternative to Lake Bled. Some say it's more beautiful. Make sure you take a swim in the crystal clear waters and take a stroll along the lakeside. You can book a trip to Lake Bohinj and Lake Bled here.
23) Vintgar Gorge. Also known as Bled Gorge. This place is STUNNING. Devastated that I missed it on my trip. Wooden hiking trails have been arranged along the length of the gorge and end in a viewing platform over a 13m high waterfall. Google it, this place is bucketlist worthy.
24) Stay in a treehouse at Lake Bled. Garden Village in Lake Bled offers treehouses, pier tents, and glamping tents. These are LUXURY treehouses in one of the most beautiful settings in the world. Next time I visit Slovenia I am definitely staying in GardenVillage.
25) Check out Melania's Hood. Sevnica in Slovenia is the birthplace of Melania Trump. So you can check that out, you know, if you're into that kind of thing. Brace yourselves, they have a statue of Melania now. You can get your hands on Melania cake and even Melania slippers too.
26) Visit Maribor. This is Slovenia's second largest city. Take a stroll around the Old Town by the Drava River. There's no major tourist attractions, just the general beauty of the town.
27) Take a Toboggan Ride. In summer take the chair lift up Straza ski slope and whiz back down in a toboggan. Fun for both kids and adults. And there's a great view over Lake Bled.
28) BUY SALT! Yep, you heard me. Salt is serious business in Slovenia. Piran is a great place to buy it, or anywhere along the coast really. It's an ancient tradition in Piran that can be traced back to 804AD.
You can buy food and beauty products full of this salt straight from the Adriatic. I have a tin of Piran salt sitting at home, it's delicious!
29) Spend a night in a castle. The Otočec castle hotel is set on an islet in the middle of the Krka river. It looks like a dream and is the only hotel on an islet in Slovenia. Do you need any more reasons to sleep in a castle??!
30) Lendava spa. Bathing in the mineral-rich thermal waters of this town is said to relieve pain and have an anti-ageing effect. There's a high percentage of paraffin in the water, making it wonderful for your skin. Try the aqua aerobics in the healing spring water.
31) Metelkova squat in Ljubljana – This is an old army barracks that was inhabited by squatters in 1993. The street art here is incredible. It's a bit like Christiania in Copenhagen. If you're into arty, alternative culture then it's definitely worth a visit.
32) Visit the oldest grape vine in the world. Like wine? Well, who doesn't?!! In Maribor in Slovenia you can visit a vine that is over 400 years old, officially the oldest grape vine in the world. It produces enough grapes for only 100 bottles of wine per year.
33) Check out the tiny fishing village of Izola. This is a less touristy (not that anything is TOO touristy in Slovenia) version of Piran. It's a small venetian-style town with plenty to do and see for a day trip or weekend.
It's a year round destination thanks to Slovenia's varied landscape. There are local bus connections every 20-30 mins between Piran and Portoroz.
34) Buy an Easter Egg in Bela Krajna. This region of Slovenia is widely know for its folk dances, customs and traditional crafts. But it's the Easter Eggs that are most famous. They are decorated unlike any other in the world. The people in this region use wax to decorate the eggs.
35) Glamp at Big Berry. Ok so I'm a bit biased because a fellow travel blogger is involved in the running of this place. But it is incredible! Think luxury camping by the beautiful Kolpa river.
Breakfast is delivered every morning with fresh local produce. Each cabin has it's own outdoor jacuzzi. Basically, it's paradise!
36) Taste some Istrian Tapas in Portoroz. Arriving into the seaside "resort" of Portoroz feels like you've been transported to Spain. And what better place to have Istrian Tapas, eh?
These are gourmet tapas made from all local produce. We're talking donkey-tail meatballs and more. When I was there Slovenia's top food blogger was visiting the restaurant, so you know it must be good. Their vegetarian options were great too.
37) Check out the Dragon Bridge in Ljubljana. This bridge was originally called the Jubilee Bridge but was renamed in 1919. You'll see many people posing for photos with the dragons at the end of the bridge. The dragon has become a recognizable symbol of the city.
38) Try Kremna Rezina cake. This is traditionally eaten at Lake Bled. It's basically just a cream slice (Chantilly cream, custard and pastry), but it has become a tradition to eat it when visiting Bled and I am (in this instance) very happy to go along with tradition.
39) Visit One of Europe's oldest pharmacies. In the town of Olimje there is a monastery and pharmacy from the 1200s. AND YOU CAN STILL BUY REMEDIES THERE!!! HOW EXCITING! Ok, well, maybe not for you. But as you may or may not know, I am also a pharmacist every so often, so I had to add this to the list.
40) TASTE BEAR! Ok, I know this sounds gross and illegal. BUT, apparently it is neither. I'm vegetarian but I'm sure there's some of you out there that are adventurous eaters and would LOVE to sink your teeth into a bear.
If you're worried about the local bear population then hopefully this will set your mind at ease. Only a handful of bears are allowed to be hunted per year and their current population is growing steadily. Read more here.
Final Thoughts About Slovenia
So, to wrap it up (I know that was a long list) there are PLENTY of places to visit and things to see in Slovenia. You won't need anymore reasons to visit this beautiful country!
For such a small country, it is so varied and beautiful. It truly has something for everyone. AND SUCH A RICH HISTORY! I am very VERY rarely excited by history, but the modern history of Slovenia is very interesting.
If you get a chance to visit Slovenia, definitely do it. It's still relatively undiscovered and unspoiled. I would go back in a heartbeat. If anyone you know is visiting and isn't sure what to do in Slovenia make sure to share this list with them.
Have you been to Slovenia?? What did you think?
---
**I was a guest of the Slovenian Tourism Board during my stay in Slovenia. However, all of the opinions and views expressed above are (as always) my own. **
---
Recommended Reading
Where to Stay in Ljubljana – Beautiful Hotels & Apartments
---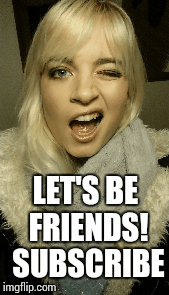 ---
PIN ME