This post (probably) contains affiliate links, including Amazon Associates links, and I may receive a small commission if you make a purchase after clicking through one. This is at no extra cost to you and allows the site to keep running! Thanks for understanding.
DUBLIN! My hometown! Ireland's capital, yeah you heard me Corkonians (deal with it already)! So you've decided to visit Dublin?! How exciting. You'll love it. But now you need to know all about the top things to do in Dublin and all the Dublin landmarks. Make sure to look up every so often, the buildings are absolutely gorgeous and most people don't even notice because they're too busy running around looking for the Guinness Storehouse.
From ghost tours to whisky-tasting, there's plenty of unusual and unique things to do in Dublin. And they're not just for tourists. I've tried a few of these myself and absolutely loved them.
FYI – This post contains affiliate links.
Things to do in Dublin Ireland
My Favourite Tours and Fun Things to do in Dublin
– Gin & Tonic Bus Tour – This is SO MUCH FUN! Like gin? Like vintage buses? Want to see more of Dublin? Then this is the tour for you. It lasts around 90mins and costs €35 per person. You get 2 big gin and tonics (and maybe a sneaky top up depending on how many people are on the tour) for that price and some lovely snacks. When you think about the price of a drink in a Dublin bar then it is certainly good value. The host will help you get photos of you with the bus and you'll see all the highlights of Dublin. Perfect for all sorts of groups! I took my mam on it and we had a great time. Highly recommend. BOOK NOW.
– Kayaking on the River Liffey – Want to get active in the city?! Then hop in a kayak and explore the city from the water. There is even a "music under the bridges" tour where you take a break under one of the iconic Dublin bridges and musicians plays a few tunes (from the comfort of a boat alongside your kayaks). The normal kayaking tour is 2hrs and costs €35, the musical tour is 2.5hrs and costs €39. BOOK HERE.
–Dublin Bay Cruise – Cruise from Dun Laoghaire to Howth and see Dublin from a unique point of view. Watch the seals at Howth harbour. Then hop off and wander around Howth village, maybe get some fish and chips. Ticket price is €22 and includes a discount on DART fare for your return journey back to the city centre. FYI Stewart Townsend is from Howth. I used to be obsessed with him, so I know these things. Maybe you'll see him out there! CLICK HERE TO BOOK A DUBLIN BAY CRUISE.
– Walking Tour – Need a bit of exercise but don't want to waste any precious sight-seeing time? Then a walking tour of Dublin is for you. This tour lasts 2hrs and visits all the major central landmarks on the north and south side of Dublin. One ticket costs €10 and includes discounts at Church bar, Bewley's cafe and Abbey theatre. CLICK HERE TO READ MORE OR TO BOOK THE WALKING TOUR. 
–Viking Splash Tour – See Dublin from a slightly different perspective. This is one of those borderline (or maybe completely) tacky tourist attracts that is actually incredibly fun. You tour the city in an amphibious vehicle by land and water. And you even get to wear Viking helmets and shout at passersby. It's around €22 per person and lasts 75 minutes. CLICK HERE TO BOOK. 
– Ghost Bus Tour – This is one of my favourite things to do in Dublin. I love ghost stories and all things spooky so this ghost bus tour was so much fun for me. It's a 2hr bus tour around Dublin's most haunted spots (you do get to leave the bus occasionally too) and costs €28. CLICK HERE TO BOOK THE GHOST BUS. If for some reason you don't like buses then you can check out the ghost walking tour instead.
– Pub Crawl – What would a trip to Dublin be without experiencing the local nightlife? If you're not confident enough to go bar-hopping solo then I recommend joining an organised pub crawl. For €12 you get entry into 4 different pubs/clubs along with a couple of free drinks. It's a good way to meet people and to experience the famous Irish drinking culture. BOOK YOUR PUB CRAWL HERE. 
– EPIC Irish Emigration Museum – EPIC was voted Europe's Leading Tourist Attraction in 2019 & 2020. Discover the journey of so many (around 10 million) Irish emigrants from their historic departure point in Dublin's docklands. It's a super interactive museum in a great location. They give you a little passport when you go in and you stamp it at each station. It's honestly one of my favourite experiences in Dublin. If you think you have some Irish ancestry then this is the perfect place to visit. The Irish Family History Centre will help you discover your Irish roots. Allow around 2 hours for your visit. Adult entrance fee is €16.50. BOOK YOUR TICKET NOW.
– Croke Park Tour & GAA Museum – This is one for the sports fans (A.K.A, not me). But I know from quite a few friends that this is a great tour if you're into sports, history or sporting history. Croke Park is home to the GAA (Gaelic Athletic Association) Headquarters and is an iconic Dublin landmark. The tour last 90mins and costs €14. CLICK HERE TO BOOK THE CROKE PARK TOUR.
– Hop on Hop Off Bus – I love a hop on hop off bus. I think they're such a handy way to see all the major spots in a city. A day ticket costs €19. The whole route takes 90 minutes and the bus comes every 8 – 30 minutes depending on the route. The ticket price includes all sorts of coupons and discounts for use throughout the city. If you only have a short period of time in Dublin then this is definitely worth doing. FOR MORE INFO/TO BOOK, CLICK HERE.
– Guinness Storehouse (SKIP THE QUEUE) – This iconic Dublin landmark is a must on any list of things to do in Dublin. Even if you don't like the taste of Guinness (like me) you'll still find this tour enjoyable. Getting the fast-pass is a good idea because during the summer the queues can be quite long. My favourite bit of this tour is sipping on the free drink in the gravity bar at the end of the tour. The gravity bar has incredible views over Dublin city. They even put shamrock shapes on the head of the pint. Price = €25. CLICK HERE TO BOOK YOUR GUINNESS STOREHOUSE TOUR.
– Jameson Distillery – I LOVE this. It is one of my favourite things to do in Dublin. I visited a couple of years ago and I just loved how intimate it was and how informative the guide was. Plus, the Jameson cocktails are to die for. Have a read of my full review for all the details. Tours cost €18 and last around an hour, but I recommend staying longer in the bar 😉 BOOK YOUR JAMESON TOUR HERE. 
– Bike Tour –  Cycling is such an "in" activity in tourism nowadays so I had to put a cycle tour in here. There are a couple of different options here. Check out this 3 hour bike tour which includes a snack and all the other essentials (insurance, helmets, bikes etc). Or, if you want to take it a bit easier you can try the  2 hour E-Bike tour.

– The Hellfire Club –  This is one of the most amazing viewpoints in the county. It's a great spot for a walk during the day and it's an even better spot for a spooky excursion after dark. A walk up to the Hellfire Club and then a hot chocolate in the tea-shop across the road is one of my favourite things to do in Dublin. The Hellfire Club itself is an old ruin on the top of a hill and is said to be haunted. You can easily drive up here if you have a rental car. Otherwise I suggest a spooky organised tour which includes a storytelling guide, private transfers and a trip to Dublin's oldest put to finish. CHECK OUT THE TOUR HERE. 
– Boat Cruise Down the Liffey –  I LOOOOVVEEE a bit of sight-seeing from a boat. This cruise down the Liffey will show you Dublin from a different perspective. If the hop-on-hop-off bus isn't for you then this might just be right up your alley. The trip lasts 45 minutes and cost €13.50 per person.  For more information on this Liffey Cruise, CLICK HERE. 
– 1916 Bus Tour – Ok, I'm not a history buff, but I'm 100% interested in the Irish people's incredible fight to reclaim their country. So if you want to learn more about the rebellion and the 1916 Easter rising then this is a really fun way to do it. There are professional actors on board reenacting scenes. The tour last 2hrs and takes you around all the landmarks where you can still see the bullet holes in some of the buildings. The tour costs €20. CLICK HERE TO BOOK THE 1916 REBELS BUS.
– Tallship Experience –  Ever wanted to feel what it was like to sail the seas on a tallship?! Then this should be top of your list of things to do in Dublin. This tour will show you what life was like aboard a 19th centruy tallship. The tour lasts 50 mins  and costs €10. BOOK YOUR TALLSHIP EXPERIENCE HERE. 
– Irish Story-Telling Bus Tour – Story-telling is a tradition that has been handed down through generations in Ireland. It is a massive part of our culture and heritage. Climb aboard the story-telling bus, decorated like a traditional Irish pub, sip on your free drink and enjoy the tour around Dublin as your host weaves you a tale of Irish folklore. My cousin has taken this trip and highly recommends it! The tour lasts 2 hours and costs €25. CLICK HERE FOR MORE INFO.
– Book of Kells (EARLY ACCESS PASS) – Check out this iconic, brilliantly decorated, manuscript from 800 AD which is housed on the historic campus of Trinity College (where I studied pharmacy of all things). You can combine this with a tour of Dublin Castle for only €44, not too bad! 
– Dublin Castle & St.Patrick's Cathedral (EARLY ACCESS/FAST PASS) – This tour combines Dublin Castle and the medieval St.Patrick's Cathedral. A good one for any history buffs. The guides of this particular tour are very well versed in the history of Dublin and will leave you feeling like a local expert! St. Patrick's Cathedral is the tallest and largest church in Ireland, in case that matter to you, hahaha. The tour lasts 2.5hrs and involves a bit of walking (think comfy shoes). It costs €39. FOR MORE INFO CLICK HERE.
– Malahide Castle Tour – This 12th century castle is full of history and is surrounded by picturesque gardens. It is a great photo and/or picnic spot. This tour includes transfers from Dublin city centre, a guided tour of the castle and a stop at Howth harbour to HOPEFULLY see the seals. The tour lasts 4 hours and costs €25.  Try and save this one for a sunny day, though that's easier said than done in Dublin, I know! TO BOOK THIS TOUR, CLICK HERE.
– Whiskey and Food Tour – Sounds good right? And for all you non-whisky drinkers out there, give it a chance. I used to think I didn't like whisky until I actually went to a whisky-tasting. On this tour you have your own guide and, in a small group, you visit a handful of iconic bars, tasting whisky and food along the way. This is super popular so I recommend booking in advance. Cost is €60 and duration is 2hrs. 
Let's Wrap it Up


There's just SO MANY things to do in Dublin and reasons to visit Dublin. And I've only listed a handful of them! If you're in Dublin for a few days and think you'll want to visit quite a few attractions then a Dublin Pass, with access to 33 attractions and a bus tour, might be more cost effective for you. A Dublin Pass starts at €51 for 1 day but you can purchase a pass for up to 6 days. Oh and it also includes discounts and such for local restaurants! 
No matter what you decide to do in Dublin no doubt you'll have an incredible time with plenty of "craic" (I literally never say that). There are so many things to see in Dublin that there's something for everyone no matter their interests. It's versatile, compact and full of friendly Irish people, what more could you want?! If you'd like more suggestions on where to eat/drink/shop and things to see then make sure you check out the recommended reading below. If you only have a short period of time or a weekend in Dublin then make sure you check out this dublin itinerary for a few more ideas. 
Have you ever tried any of the above?
What did you think?
Is there anything I should add on?
---
Recommended Reading
A Weekend in Dublin – A Local Guide
Visiting the Jameson Distillery
Things Irish People Are Sick of Hearing
Paddywagon – A Day Trip From Dublin to Glendalough & Kilkenny
---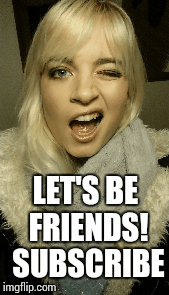 ---
PIN ME